Professional Formula complete with Vitamins and Minerals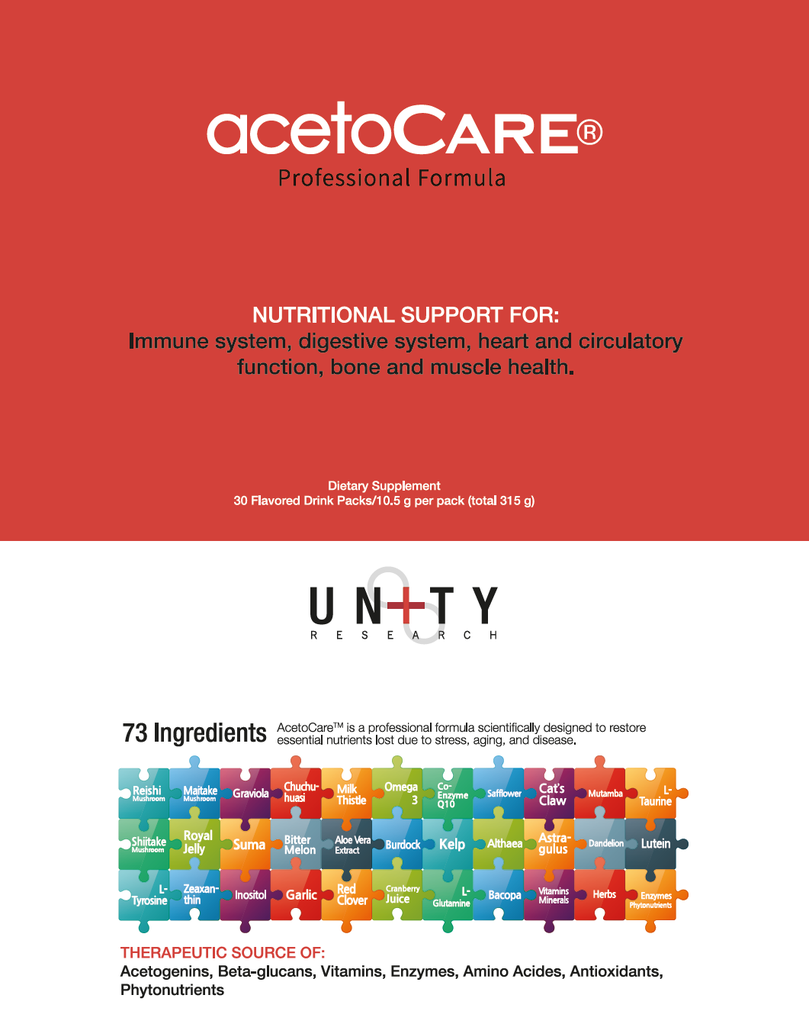 Professional Formula complete with Vitamins and Minerals
---
---
acetoCARE™ is a professional formula scientifically designed to restore essential nutrients lost due to stress, aging, and disease. This therapeutic formula contains 16 vitamins, 8 macro and 72 trace minerals, 32 herbs, and a patented Enzyme Delivery System. When used as adjunct therapy for certain diseases, acetoCARE assists to greatly reduce negative side-effects and patient suffering.
Unlike common, over-the-counter multivitamins, the higher potency and proprietary ingredients in acetoCARE™ offer greater nutritional benefits. acetoCARE™ has been formulated to enhance bones/muscles, brain/memory, heart/circulatory function, mood, eyesight, metabolism, immune system, hormone support and digestive system.
Please review the clinical information provided or you can download a PDF file on the product.